Clearing Up The Confusion
In talking with our healthcare and technology customers, Americorp Financial has heard about uncertainty, confusion and potential concerns about how the new lease accounting standards could impact a company's balance sheet.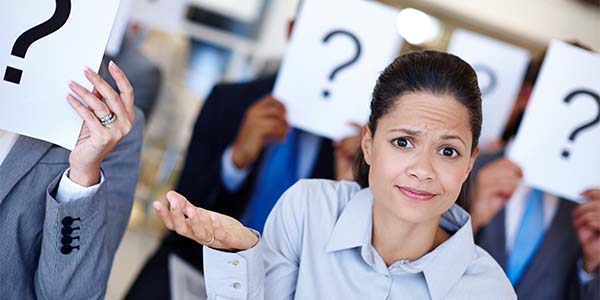 public companies can prepare for the lease accounting standards and provided resources to assist you. The end-of-year deadline for public companies is quickly approaching, and most companies are working toward compliance.
A recent survey by PwC stated 75% of public companies are halfway to compliance, 25% doubt to be ready, and only 4% reaching full compliance.
In Americorp Financial's opinion, companies reporting their equipment accurately should not feel any negative effects of these new lease accounting standards – even if they leveraged the off-balance sheet benefits previously awarded to operating leased equipment.
When talking to your customers about the new lease accounting standards, the question no one seems to ask is, "Have you spoken to your actual lender about the material impact of your operating lease equipment on your balance sheet?"
Most businesses using operating leases for equipment acquisition answer this question with "No."
Americorp believes if a business accurately reports operating lease equipment on balance sheet, the lease accounting standards become a matter of "presentation" – meaning the information is moved from the footnotes of the balance sheet to the front.
On the other hand, those companies failing to disclose operating lease debt in the footnotes section may have a difficult time in complying with the new regulations. Companies that lack transparency with operating lease equipment and weren't appropriately reporting the equipment in the footnotes may feel a greater effect from their lending institution.
---
Just remember, each lending institution and every rating agency will maintain a different stance on the new lease accounting standards for public companies this year and private companies next year. For additional resources on Accounting Standards Codification Topic 842 (ASC 842), please visit the ELFA's Lease Accounting Rules website page.
This is not legal, tax or financial advice. You should always consult with your financial advisor for the specific impact to your business.